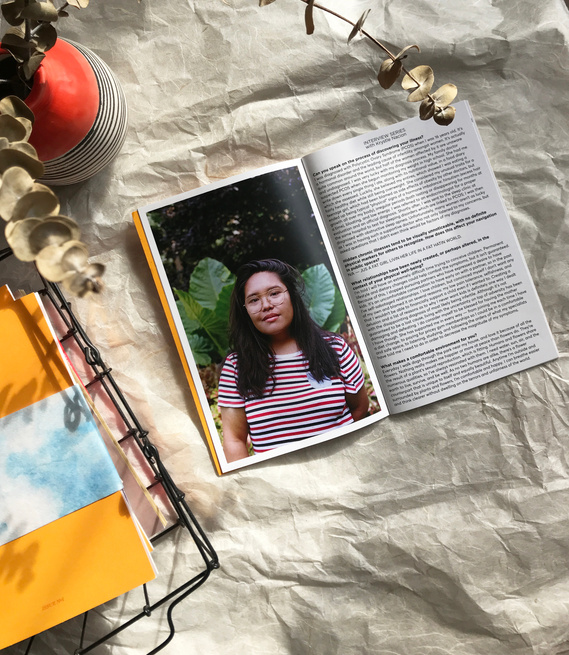 invisibilities is a contributor-based zine which decodes our environment through forms of translation, mythology, and memory.

This self-published DIY project aims to create community through the visibility of those often omitted and erased from popular and subculture narratives by providing a platform for marginalized groups to expand creative networks, experiences, and values.
invisibilities began with its first call for submissions in July 2018. Issue No. 1 was launched in October 2018 and collects the stories and visualizations of womxn living with hidden chronic illnesses. Issue No. 2 launched in November 2019 and focuses on the family histories of womxn pertaining to diaspora and immigration.
invisibilities zine is not-for-profit and contributions are volunteer based, with all selected contributors receiving a complimentary copy of the zine. All zine sales stream directly back into printing and assembling costs. invisibilities is created in Toronto by Melina Mehr.
~
Current Stockists
Hard Feelings (Toronto)

Past Stockists
Art Metropole (Toronto)
Tea Base (Toronto)
FAITH / VOID (Toronto)
Likely General (Toronto)
The QUILTBAG (Edmonton)

Interested in carrying the zine? Please get in touch!